Who's

Celex LED?

CELEX– A Passion for
Change
Change– from Elite to Excel – A Result of Passion, Courage and Evolution.
Change– for We Want a Greener Earth, for Today, and for our New Generation.
Change– for a Safe and Peaceful World – With Celex LED, Light On, Life On……
LIFE IS A STYLE, LIGHT IS A STYLE. When these two styles perfectly match in the cradle of Celex LED, the World becomes more charming.
LIGHT ON, LIFE ON – Celex LED will light up the future – lighting with life. Lighting will never be the same as before just to make things seen, it will bring life. The passion of life all comes from light because it brings a sense of comfort and happiness in the modern lives. Celex LED is your partner to provide Total Solutions on Lighting and Control with its engineering background and well versed Research & Development Centre. We exist to serve people and drive for a greener earth.
Why Customers prefer Celex LED? A simple answer:
WE ARE ALWAYS AROUND ! When you show us a new lighting or energy conserving idea, we are here to take care of it. When you want to testify the concept, we will do the testing and simulation for you. When you are skeptical of the product quality, we will bring you the products with remarkable design and installation knowhow to support you. If you worry about service quality, we will be standing by you at all times.
The Earth will be GREENER NO MORE...... That is the reason why Celex LED is here. We emerged from a strong engineering exposure for over 30 years in green services. We keep providing energy saving products to make life better and safer. We care about all valued customers and serve our society with heart and passion.
To cope with the 5G era whereas Artificial Intelligence (AI), Internet of Things (IoT) and Blockchain have become the mainstream technologies, Celex has grown to be a smart city solution provider where our products have become IoT operable and AI centric to make them capable of carrying out a large amount of intelligent works via big data. Our latest cloud based Intelligent LED Mosquito Killer Lamp, Intelligent Solar Garden Light, and ZigBee based wireless Lighting Control System are the few key illustrations.
1. Celex Intelligent LED Mosquito Killer Lamp
In addition to mosquito killing on UV frequency, the product can also be used to measure mosquito density through the built-in smart counter. This dynamic information can be remotely transmitted to a computer monitor or smart phone / tablet through Cloud computing for immediate monitoring. This new product is currently used by Drainage Services Department (DSD) and Leisure and Cultural Services Department (LCSD) of the Hong Kong SAR Government.
2. Celex Intelligent Solar Garden Light
Like the intelligent mosquito killer lamp mentioned above, this innovative product features remote fault detection and diagnosis in addition to providing illumination functions. This smart garden light has various built-in sensors for measuring such parameters as electric current, voltage, power consumption, temperature and light intensity. The data captured by the wireless network sensors can be transmitted to the computer monitor or smartphone through cloud and edge computing to achieve remote detection, measurement, monitoring and analysis.
AI and IoT driven
Strong LED chip design background
High quality and reliability products (over 3,500 certified models)
Sophisticated R&D, design and testing experience
Comprehensive technical support
Dedicated and fully equipped R&D Centre setup
Strong and proven job references
Versatile customer services
Green and energy conservation oriented
Corporate Social Responsibility (CSR) oriented
BACKGROUND & HISTORY
Celex LED was established in Australia in 2004 as a LED chip wholesaler. Since its inception, Celex LED has evolved into a multifaceted LED lighting solution provider engaged in not only product offering but also a comprehensive solutions and service provider ranging from needs analysis, conceptual design, lighting design, manufacturing all the way to installation, programming, commissioning and after sales maintenance. Meantime, we have also expanded our business from local to overseas and from off the shelf scale to mega projects across the globe. Beside providing sophisticated and competitive Total LED Lighting Solutions, as a fast growing business, we have developed a Worldwide Marketing Centre located in Hong Kong with numerous branch offices, R&D Centres and OEM factories across Hong Kong, Mainland China and Australia.
PEOPLE
As a GREEN organization, we are passionate about sustainability. We care about our earth, our customers and our people. Our staff are dedicated, motivated and team driven. To our customers, our staff are knowledgeable, skilled and competent in the LED solution cycle, started from chips design all the way to power electronics. We are proud of delivering not only high quality LED lighting products but also the most sought-after total lighting solutions: cycled from conceptual design, lighting architecting, product customization, programming, control and communication. Our people are service oriented and dependable. Customer satisfaction is our main drive engine.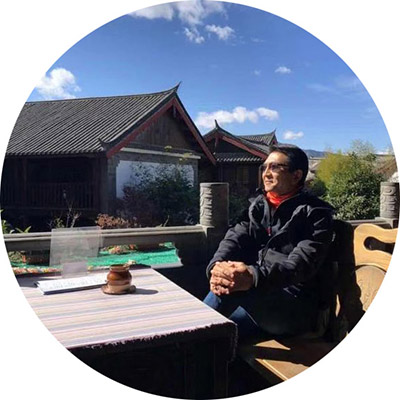 "Business sustains only when you act in good faith toward your clients…."
Time flies.  Since its inception in Australia in 2004, Celex LED has grown to be just second to the top international LED Lighting brands.   Apart from that, Celex LED has also been highly regarded by our customers as representative of trust, quality, performance and reliability.  To me, it's really an amazing reward. Thanks to our quality commitment, we are now able to transform the company into a technology lead and high growth enterprise. One single factor of our rapid growth is our quest for excellence in technology and innovation. We keep on reinvesting in R&D on the technologies of AI and IoT as a way to upgrade and sustain our capability.   We believe technology advancement is our future, and only through that shall we be able to embrace a higher quality of livelihood for all living beings. To support the Smart City Initiative by the government, we are proud to have expanded our R&D division to include more AI elements into it. This renovation keeps us not only on top of technology and customer demand, it also keeps us young, energetic and innovative.
Raymond Ng
Managing Director

CELEX R&D Centre
Introduction
To cope with the growing demand for customization on lighting design, Celex LED always stays ahead of the market. This is attributed to our desire to establish the comprehensive Celex R&D Centre back in 2010. Today Celex R&D Centre has evolved into a full bloom LED technology Centre which is dedicated to not only development of new products but also proactively researching new LED and IoT technology to meet the growing innovation demands.
R&D Workflow
As we are determined to deliver the most viable solutions for our customers, the role of our R&D Centre is getting more and more vital. First, we will conduct feasibility study with our target products. We will then start off our solution cycle from conceptual design all the way to the delivery of high-rank products and services in product installation, programming and after sales services. In most cases, we will tailor custom solutions through intensive testing and simulation of target products together with seamless production and quality assurance processes. Comprehensive testing like burn-in, performance testing and photosymetic tests will also be conducted at our Centre. This is why Celex R&D Centre is called as the heart of Celex LED and soul of customer satisfaction.
1

Specification Definition
One of very important functions of Celex R&D Centre is to define the lighting specification and customization requirements to meet customers' specific needs. This process includes in-depth R&D of not only the latest lighting technology but also a series of sophisticated lab tests, proof-of-concept experiments, prototyping and on-site simulation
2

Manufacturing
Once the specification is defined and technical parameters confirmed, the design of product will turn into real LED solution via our flawless manufacturing processes. Our advanced, state-of-the-art manufacturing engineering is what it takes to make Celex products so popular in most structures like hotels, offices, government facilities, shops and malls, advertising, etc.